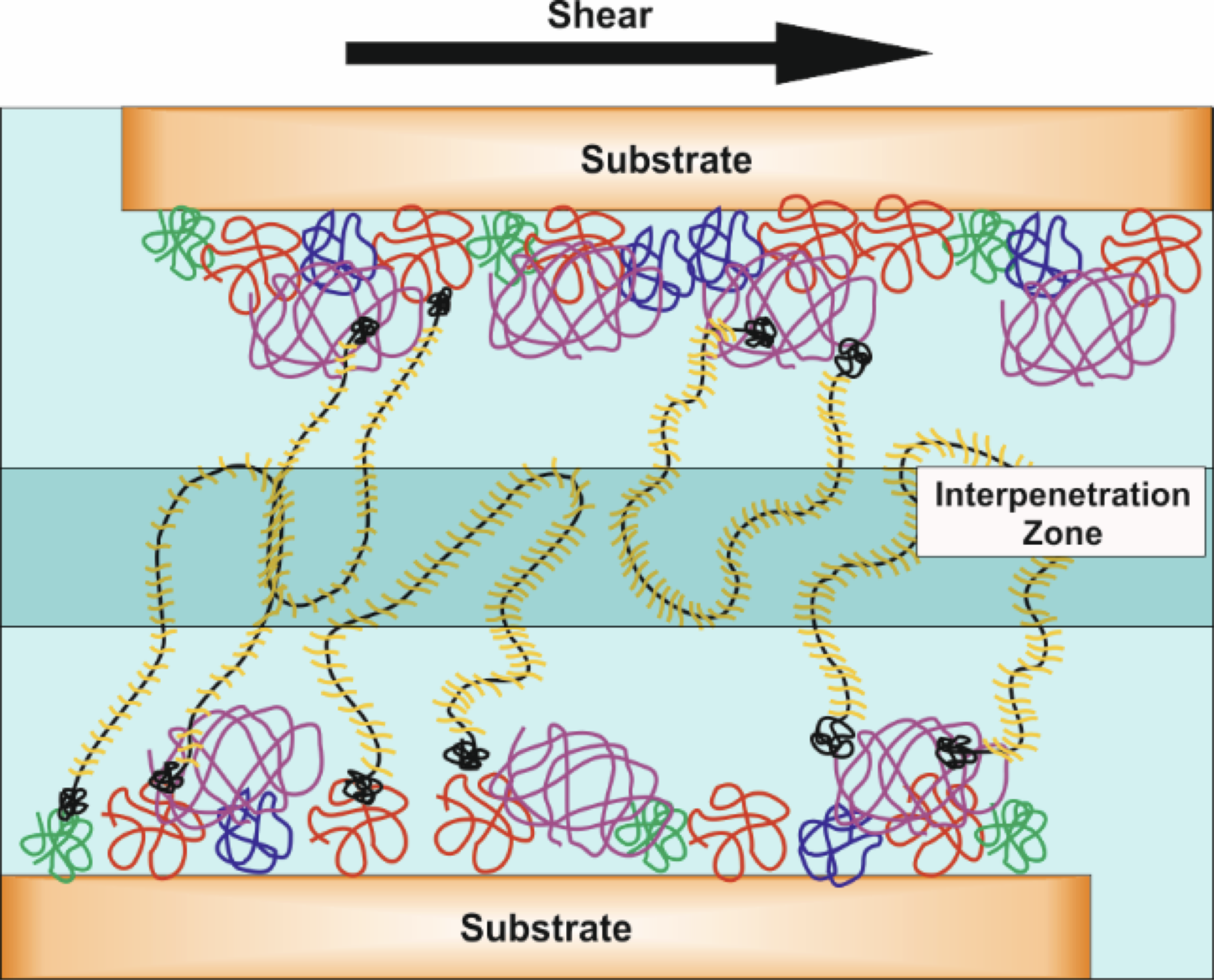 Neutrons to help understand natures own "grease"
For thousands of years, ever since developing tools and starting to understand friction, we have been using oil-based lubricants to help against damage and tear. We even call this "to grease". Our own body however, considered one of natures most well-oiled machines, has developed water-based systems to "grease" its sheared surfaces. Indeed bio-lubricants such as e.g. saliva and mucus, outperform any man-made oil-based greasing agent but why are they so extremely difficult to imitate? Understanding how Nature has overcome the drawbacks of water as a lubricant would allow the rational design of novel lubricating formulations to replace the highly contaminant oil-based lubricants currently used in our engineering practices.
Testing lubricant performance can be done by measuring the friction forces between sheared surfaces. But studying the structure of the lubricant during the shearing process is not as easy. Using neutron reflection, where neutrons can penetrate deep into matter and provide in depth information on surfaces, scientists at Malmö University are now developing a new instrument that can provide a way to study the lubrication of thin films under both confinement and shear.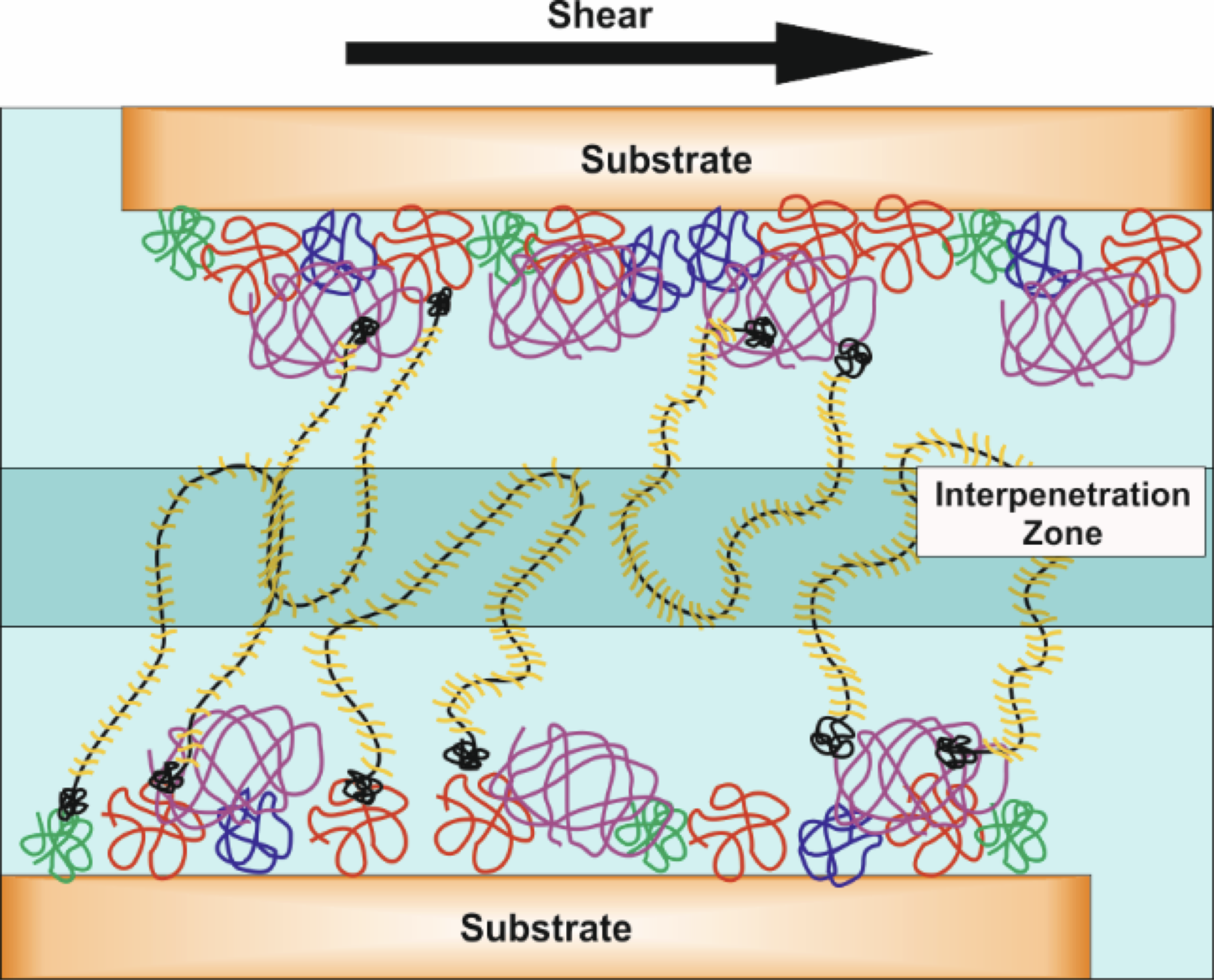 Figure 1. Proposed mechanisms for salivary lubrication. Lubrication is mediated by a thin layer of water coupled to mucin glycoproteins anchored to the sheared surfaces by means of smaller globular proteins
This project, led by Dr. Javier Sotres at the Biofilms Research Center for Biointerfaces at Malmö University, involves scientists from the leading European neutron facilities; ISIS Neutron and Muon Source in the UK and Institute Laue-Langevin (ILL) in France and the European Spallation source currently in development in Lund, as well as University of Kent, University of Bristol and University of New South Wales.
The instrument will allow both neutron reflectometry studies, providing structural information perpendicular to the substrate surface, and GI-SANS studies that can provide in-plane information near the surface of thin films. Applying this approach to study the biolubricants found in our body will give fundamental knowledge of their structural and mechanical characteristics that can lead the design of non-toxic, aqueous lubricating systems with novel biomedical applications. T will also allow for development of new treatments in several diseases that are associated with changes in their lubricating properties.
Contact: Dr Javier Sotres, javier.sotres@mau.se

Participants: Hannah Boyd, Dr. Juan Francisco Gonzalez at Malmö University, Dr Robert Barker at University of Kent, Dr. Rebecca Welbourn at ISIS, Dr. Philip Gutfreud at ILL, Dr Andrew Jackson at ESS, Prof. Robert Richardson at University of Bristol, Prof. Stuart Prescott at UNSW Australia.