LINXS First symposium – Integrative Structural Biology
19-11-2018 @ 12:00

-

21-11-2018 @ 12:30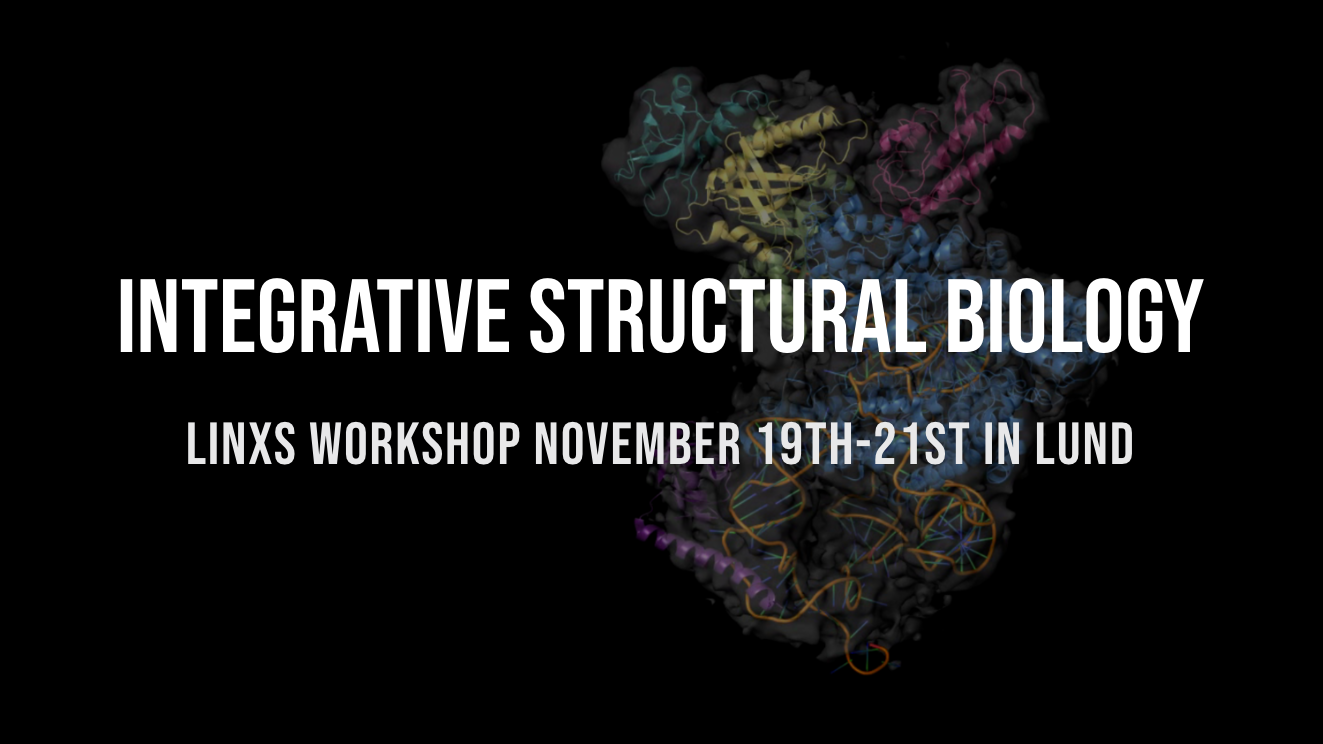 Join LINXS in Lund for a lunch-to-lunch workshop from Monday (Nov 19th) to Wednesday (Nov 21st), noon to noon.
Development in the area of structural biology methods combined with new computational possibilities has highlighted the importance of combining different methods in order to maximize the output.
With the rapid progress and improvements in the fields of macromolecular crystallography, Cryo-EM, small angle scattering, electron diffraction and use of XFELs, the new LINXS theme INTEGRATIVE STRUCTURAL BIOLOGY is formed to advance cutting-edge research and to encourage new users to utilize integrative structure biology to address key scientific questions.
Registration closes on October 26
(max. 120 participants)
Susanna Horsefield, Lund University, Sweden
Thomas Ursby, MAXIV, Lund, Sweden
Christine Ziegler, University Regensburg, Germany
Trevor Forsyth, ILL/Keele University, France & the UK
Jens Lagerstedt, Lund University, Sweden