Facilities
Europe has been at the forefront of neutron science for several decades thanks to an expansive network of universities and researchers. At their disposal are two of the world's most scientifically productive neutron sources.
The Institute Laue-Langevin (ILL) in Grenoble is an international research center and one of the world's most intense neutron sources, feeding around 40 instruments, which are constantly being developed and upgraded. Every year, some 1500 researchers from over 40 countries visit the ILL. More than 800 experiments selected by a scientific review committee are performed annually.
ISIS Neutron and Muon Source
STFC Rutherford Appleton Laboratory near Oxford, United Kingdom.
​​​​​​​​​​​​​​​​​​​​​​​​​​​​​​​​​ISIS Neutron and Muon Source is a world-leading centre for research at the STFC Rutherford Appleton Laboratory near Oxford, United Kingdom. In addition to their suite of over 30 neutron and muon instruments, the research centre has long-established links with more than 100 companies, from small and medium-sized companies to large household names such as Rolls-Royce, Unilever, Airbus and BP.
Outside of Lund, here in Sweden, we are constructing the European Spallation Source (ESS). It is estimated that the facility will provide the brightest neutron source in the world and will complement those of today's leading neutron sources. Even though there are no neutrons and therefore no instruments available today, the ESS support laboratory for deuteration and macromolecular crystallisation DEMAX (link) is running and have opened a pilot call for proposals.
Instruments with Swedish collaborations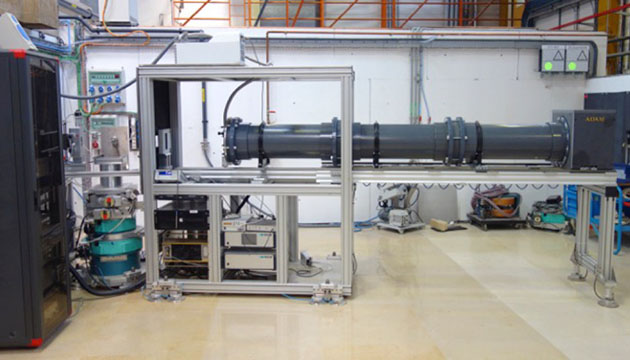 SuperADAM, located at Institut Laue-Langevain in Grenoble, France, is Sweden's first neutron reflectometer. The instrument is partly funded by VR, The Swedish Research Council. Swedish users are allocated 70 percent of the beam time each year. Read more